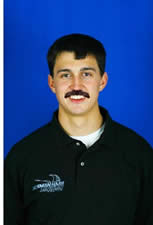 The Son of 'Stache is scheduled to appear on "Late Show with David Letterman" tonight. Rahal will talk not only about being 19-years-old (did you know that?) but also about the mouthful of title on his website that reads "youngest winner in major open-wheel racing".

Can't we just say "Youngest IndyCar winner ever?" Is that so wrong?

The show starts at 11:30 p.m. (ET) on CBS. Tune in to see if the names "Newman", "Haas" or "Lanigan" get mentioned at all.