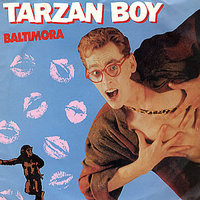 Based on totally unscientific feedback gleaned from such reputable samples as blog comments and message board posts, the consensus is that despite issues with the weather and the track surface (or perhaps because of them) the street race in Sao Paolo was pretty high on the entertainment charts. The biggest reason? Sao Paolo featured 95 passes, many of which were not only for the actual lead but were also visible to actual television viewers.

That's right, 95 passes in a street race. An abbreviated one, in fact. No wonder Jack Arute was talking about the possibility of swarms of locusts appearing.

Maybe it was because of the weather issues, or the track configuration which featured long straightaways leading towards abrupt turns, or even the souped-up "push to pass" button which now seems like less of a video-game inspired punchline and more like something that facilitates interesting racing. Whatever the reason it was...man, after years of despising street racing parades even I have to admit that was *gulp* exciting.

...and here come the swarms of locusts...

Now, your humble host is still a vocal supporter of oval-based preferences, and is not suggesting the IRL needs more street racing. But as the league struggles to find new venues it might be that we're going to get more street racing whether we like it or not. To think, just three seasons ago the IndyCar series featured exactly one street race on the schedule with the Honda Grand Prix of St Petersburg, but bimergification has prompted the IRL to add similar events at Sao Paolo, Long Beach, Toronto, and Edmonton to the schedule, and yet another is growing closer.


Baltimore Racing Development LLC envisions sponsoring the Indy Racing League event - including a main race with cars going at speeds up to 200 mph - starting in August 2011 and continuing annually for at least five years.

"It's a world-class event that brings global media exposure to the city and has a huge economic benefit for the city and the citizens of Baltimore," (Ryan O'Doherty, a spokesman for Mayor Stephanie C. Rawlings-Blake) said. He said the city could realize $60 million in economic gains over the five years of the race, as well as hundreds of full-time jobs and millions in city and state tax revenue.

"They very much want this market," (Jay Davidson, chief executive of Baltimore Racing Development) said. "They don't have anything in the Mid-Atlantic."
Note the comment about racing in August, and couple it with this quote from an
interview with Randy Bernard in the St Petersburg Times
.
I'm not convinced that sanction agreements are always in the best interest of the league and I would like to see possibly co-promotions and I'd like to see possibly the bottom two events dropped every year so that we continue to make sure that we are bringing better value every single year to our fans.
If Tony George brought his hammer to work everyday, the it looks like Randy's bringing his axe. So with regards to August, a quick check of
the schedule
shows Edmonton (
proven money loser
) in late July, Mid Ohio (regionally close to perennially-discussed Cleveland) in early August, and Sonoma (chronically poor attendance) in late August as possible candidates for culling. Considering the comments the new CEO made in
an extensive interview with Declan Brennan
about focusing on the fact this is primarily an American series, Edmonton may be the slight favorite if there is a chopping block derby.
Meanwhile...anyone heard any good rumors about adding any ovals lately?